Wellness Care
Providing health wealth with treatment and body care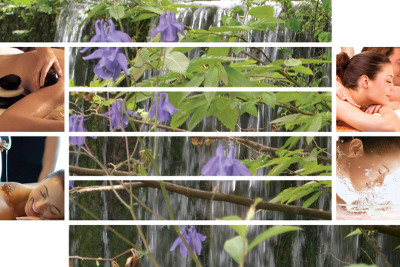 Welfare services for your best stay in Goikola
Enjoy a wonderful massage (or complete treatment) during your stay in Goikola:
CALIFORNIAN MASSAGE Sensitive for self regeneration
BODY MASSAGE Sweet with essential oils
CHIROMASSAGE to treat muscle aches and tightness
Volcanic Stone ORIENTAL MASSAGE with therapeutic properties
LYMPH DRAINAGE to help eliminate toxins and body fluids
WRAPS plasters that purify, regenerate, nourish and remineralize the body
SKIN CLEANING purifies, regenerates, energizes, nourishes and moisturizes
This range of treatments that we propose to complement your stay in Goikola is based on the wealth that can bring body care treatments and to reaffirm the connection to your health.
Low prices for the guests of Goikola, ask without obligation.
Also possibility of bonds to various treatments.
Specifying in advance the best time you want (by appointment).